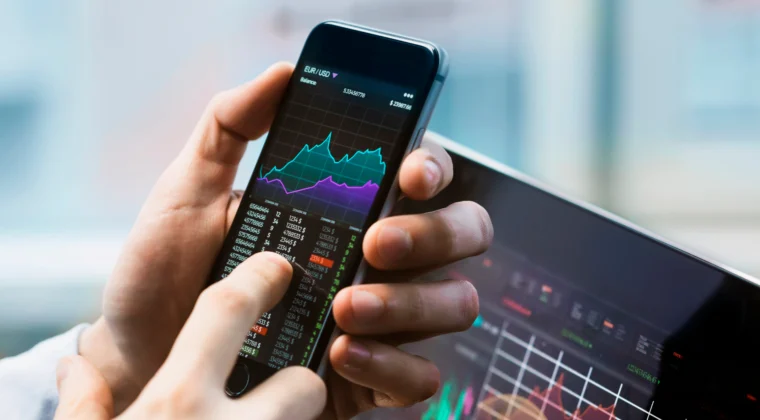 Popular forex trading apps MT4 and MT5 are back on the Apple App Store after being banned for more than five months
Popular forex trading apps MetaTrader 4 (MT4) and MetaTrader 5 (MT5) have been reinstated in the Apple App Store after being banned from iOS in September 2022.
The ban has lasted over 5 months, during which many MT4 and MT5 users move to alternative platforms including B2Broker and cTrader.
MetaTrader 4 and 5 are some of the most popular platforms used by traders. The software is licensed by brokers, who provide them free-of-charge for their customers to trade through. The popularity MT4 and MT5 stems from their flexibility, and native programming language, which allows users to both program, purchase, or implement custom indicators and trading algorithms called Expert Advisors.
Why Were MT4 And MT5 Banned?
While there were speculations that the ban on MetaTrader – which is developed by Russian company Metaquotes – was linked to Russian sanctions, the company has come out as saying that that was not the case, citing a letter from Apple that stated that Metaquotes' apps were not compliant with App Store review guidelines.
Metaquotes has come out as saying that the "lengthy process" of getting its apps reinstated involved extended communications with Apple to explain the nature of its apps, which are now fully compliant with the tech giant's requirements.
"We are happy that the situation has been resolved and we managed to find an understanding with Apple…Our company respects the requirements of any marketplace and always strives to meet them. We feel responsible to our users and therefore we did our best to provide clarifications on the issues raised from Apple in a timely manner. I also want to thank the traders, brokers and media, who actively showed their support," commented Renat Fatkhullin, CEO of MetaQuotes.
What Else Has Metaquotes Launched?
To avoid similar future incidents, Metaquotes launched the MetaTrader 5 Web Terminal, which can be accessed from any web browser, thus bypassing the need to be verified by the App Store or any other application markets for that matter.
In addition, Metaquotes has launched a messaging app called MQL5 Channels, which provides fundamental and technical analysis in addition to being a secure platform that traders can communicate and share trading experiences and knowledge. This is done through thematic channels that users can create, and others can join in order to form communities in the world of trading.
MQL5 Channels allows users to send images, videos, and documents; and promises a "reliable messaging system [that] ensures fast delivery even with a poor Internet connection."
Mequotes also lists a forex calculator called Tradays on the App Store.
Find Out Other Ways You Can Trade?