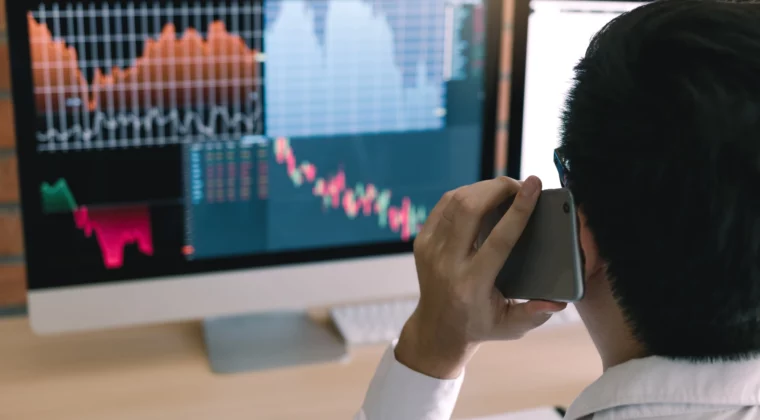 Indices Trading Is Different From Stock Trading
When it comes to trading, two popular options are stocks and indices. While they may seem similar at first glance, there are significant differences between the two that investors should be aware of. In this article, we will explore the factors that can affect the level of risks involved in indices trading and stock trading.
What Is Stock Trading And Indices Trading?
Stock trading is the act of buying and selling individual stocks of a company. When an investor purchases a stock, they become a partial owner of the company. The price of the stock is determined by the market forces of supply and demand, and can fluctuate widely based on a variety of factors including company performance, industry trends, and overall economic conditions.
Indices (or singular – index) trading, on the other hand, involves trading on the price movement of indices, which are essentially a collection of stocks that represent a particular sector of the market. The most well-known indices include the S&P 500, the Dow Jones Industrial Average, and the Nasdaq Composite. These indices are composed of stocks from a variety of companies, and the value of the index is determined by the performance of the individual stocks that make it up. However, it is important to note that you cannot directly trade an index. Indices are just benchmarks for a specific sector, and merely represent a number. However, indices can be traded through derivatives like Contracts for Differences (CFDs) and futures.
Indices Trading Can Be Less Prone To Risks Compared To Stock Trading
As compared to indices trading, stock trading has more potential for higher returns as stocks have higher volatility. Compared to indices, stocks can increase significantly in value in a short time period, although this also means that they can decline in value just as quickly. Factors that affect the price of a particular stock include company performance, or news including geopolitical events or even activist investor action. On the other hand, because indices represent a general overview of a sector, these risks are more diversified and the outsized movement of a single constituent stock will have a lesser impact, thus making indices less volatile in principle.
Understand More About Indices Trading
Risks Involved In Stock Trading As Compared To Indices Trading
The way the value of each individual stock fluctuates is based on a variety of factors. Here are some factors affecting the level of risks involved in each type of trading.
Diversification Indices Can Provide
When you trade a stock index, you are essentially getting exposure to a portfolio of stocks that are representative of a particular market or sector. This provides a level of diversification that can help to mitigate risk, as the performance of individual stocks will be balanced out by the overall performance of the index. With stock trading, on the other hand, you are typically investing in a single company, which means that your investment is more vulnerable to company-specific risks.
The Volatility Of Stock And Indices Markets
The stock market can be volatile, with prices fluctuating rapidly in response to a wide range of economic, geopolitical, and business factors. The volatility of individual stocks can be much higher than the volatility of a stock index, which is a composite of many different stocks and is much less affected by business risks. However, it is important to note that there are certain large companies – also known as mega cap companies – that are so big that they have the power to significantly move index prices when their own stocks move. This is especially true of weighted indices like the S&P 500.
The Difference In Liquidity Between Both Assets
Some stocks are more liquid than others, meaning that they are easier to buy and sell on the market. Indices, on the other hand, are generally very liquid, as they are offered through derivatives where there is no need to undertake physical delivery of stocks. This means that it can be easier to trade indices, which can help to reduce the risk of being unable to enter or exit a position at a desirable price.
Area Of Investor Expertise
Some investors may have more expertise in a particular sector or company than in the broader market as a whole. This means that they may be better equipped to identify undervalued or overvalued stocks within a particular industry, but may struggle to identify broader trends in the market. On the other hand, investors who are less familiar with individual companies or sectors may find it easier to invest in indices, which provide a more diversified exposure to the market as a whole.
Overall, both indices trading and stock trading involve risks, but the specific factors that affect these risks can be quite different. Investors should carefully consider their own expertise, risk tolerance, and investment goals when deciding whether to trade individual stocks or stock indices.
Final Thoughts
In summary, stock trading and indices trading are two popular options for investors, each with its own set of benefits and drawbacks. Stock trading offers the potential for high returns but comes with a higher level of risk, while indices trading can provide investors with exposure to a broad range of companies and sectors and can be more stable. Ultimately, the choice between stock trading and indices trading will still depend on a trader's individual goals, risk tolerance, and investment strategy.
Start Trading With PU Prime